Banks Industrial Group started out in the spare bedroom of Gary R. Banks's home in 2003, specializing in bulk storage tank and pipe insulation.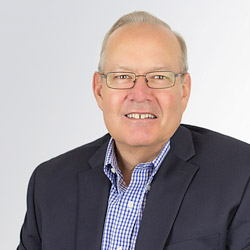 Gary R. Banks
Chairman
Chairman of both Repair Technology and Banks Industrial Group, Gary acquired Repair Technology in 2008. Gary studied at Rutgers University and Penn State University and spent a career in sales, working for multiple companies in his career before taking an entrepreneurial path. While not at work, Gary devotes his time to his family and grandchildren, golfing, and personally administering a local food bank.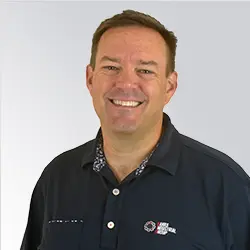 Christopher Banks
President
Christopher spent a 20-year career in the U.S. Navy as a Naval Flight Officer, various staff assignments and as an International Program Manager. Christopher joined the
Repair Technology
and Banks Industrial Group teams in 2016. He graduated from the U.S. Naval Academy with a degree in Systems Engineering, earned a M.B.A. from the Naval Postgraduate School and holds a certification from the Department of Defense as a Level II Program Manager. Christopher loves golf, spending time at the beach with his family and watching Navy beat Army in football.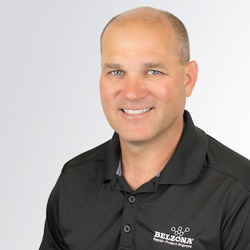 Mark Borsky
Technical Manager
Mark is a co-owner of
Repair Technology
and one of the most technically proficient applications specialists in the United States. In 2016, Mark joined an exclusive club as a member of Belzona's "Pentagon Club," a feat achieved in only seven years. Mark studied at the University of Wisconsin-Milwaukee and holds a certification as a NACE Level I Coatings Inspector. Mark loves to talk about anything related to soccer or fishing and spends a considerable amount of time volunteering at his local church.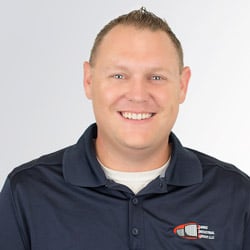 Chris Bradfield
Director of Operations & Safety
Chris joined the
Repair Technology
and Banks Industrial Group team in 2016, closely managing the safe and efficient application of our Belzona installation teams. Chris began his career as a bricklayer, working to complete his Bachelors in Business Administration through Camden County Community College and the University of Phoenix. Chris carries a certification as a Certified Operational Safety Specialist. He spends the majority of his time with his family camping, grilling at the Jersey Shore and chasing his kids around at the campground.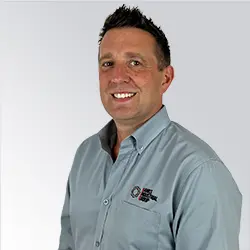 Jason Kline
Director of Sales
Jason joined the
Repair Technology
and Banks Industrial Group teams in 2018, after a 15-year career as an Area Sales Manager. Jason develops the sales team through education and implementation of sales strategies. Jason earned his Bachelor's degree in Mass Communications at Lock Haven University. A huge Philadelphia sports fan, Jason spends his spare time cheering on his beloved teams and coaching his two sons on local ice hockey rinks and football fields near you.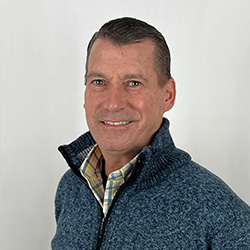 James Arsenault
Director of Finance & Administration
Jim joined the Banks Industrial Group and Repair Technology team after 20 years in senior finance roles with various start-up companies. He graduated from Bryant University with a Bachelor's degree in Accounting, and earned his MBA from Anna Maria College outside Worcester, MA. When not at work, Jim loves spending time with family and attending concerts and sporting events.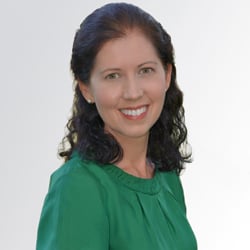 Jean Masterson
HR Business Partner
Jean advises management and implements functions of Human Resources including recruiting, employee relations and various other HR processes and strategic initiatives. Born and raised in New England, Jean is a lifelong Patriots fan. Despite that, she reluctantly admits that the Super Bowl LII "Philly Special" was a pretty good play.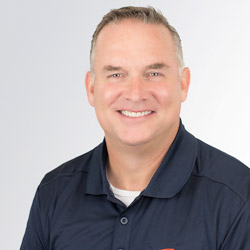 Dave Arnholt
Technical Consultant / Project Manager
Dave joined Banks Industrial Group in 2010 and manages the product line for the insulation of large industrial storage tanks and pipelines, and the ErectAStep line of modular platforms and safety crossovers. Dave earned a Bachelor's degree from Temple University. He spends the majority of his free time coaching and traveling across the countryside chasing his son from one youth sporting event to another.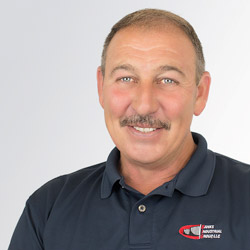 John Giunta
Technical Consultant / Project Manager
"Johnny G" (as everyone knows him) joined the Banks Industrial Group and Repair Technology team in 2015 after beginning his career as a bricklayer followed by 21 years in project management. John manages our line of concrete maintenance and repair services and specializes in coatings, brick, gunite and epoxy injection. John likes to spend his spare time at the Jersey shore with his family and in designing and fabricating custom golf carts for his friends.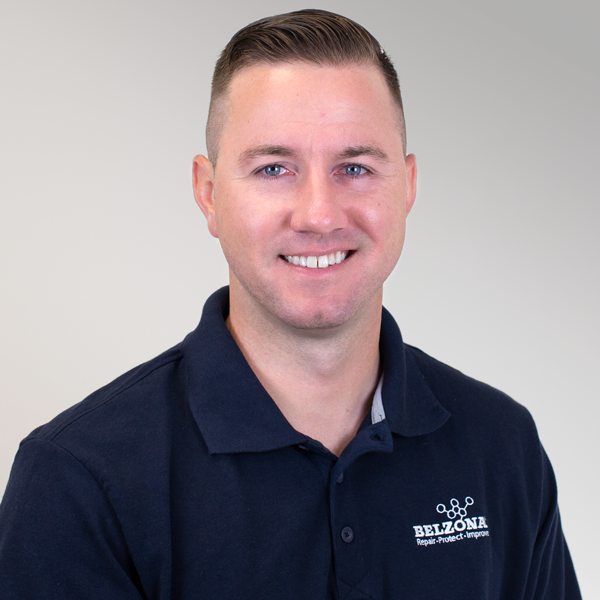 Chris Mahoney
Applications Specialist
Chris joined Repair Technology in 2018 after 12 years in the insurance industry focusing on sales and underwriting. Chris earned his bachelor's degree in Business Management at Millersville University in Lancaster, PA where he spent his time playing sports and working multiple jobs. In his spare time, he enjoys going to the beach, playing golf and spending time with his family.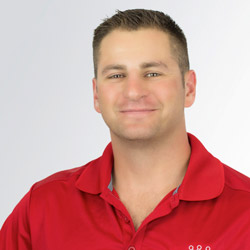 Justin Gisonna
Applications Specialist / Project Manager
Justin joined the Banks Industrial Group and Repair Technology team in 2016 after serving almost 6 years in field management and safety operations in the petrochemical industry. Justin earned his Bachelor's degree in Business Administration from William Patterson University of New Jersey and holds a certification as a NACE Level I Coatings Inspector. He also completed his OSHA 500 program through the Rutgers School of Public Health and is authorized to train others in the OSHA 10 and 30 hour courses. A die-hard New York sports fan, Justin spends his free time in fitness training and outdoor sports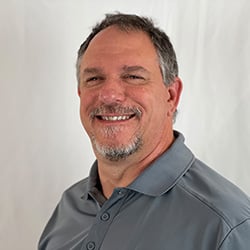 Scott Carter
Applications Specialist
Scott joined Repair Technology and Banks Industrial Group in 2022 with over 23 years of industrial and automation sales experience covering a wide variety of products from bearings to portable power cables. He's seen a little bit of everything throughout his sales career and is always looking to expand his application knowledge. He is also a United States Navy Veteran and earned a BA in History from East Stroudsburg University. A lifelong resident of the Lehigh Valley, Scott enjoys spending time with his family, working on his old house, concerts, and following his favorite sports teams.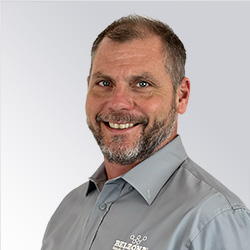 Brandon Kilgore
Applications Specialist
Brandon joined the Banks Industrial Group and Repair Technology team in 2022 after 27 years in the HVAC and Plumbing Industry, focusing primarily on project management and sales. He attended Thaddeus Stevens College of Technology majoring in Architectural Technology which set the groundwork for a long successful career in construction based industries. He takes a very hands on approach to every project that he is involved in to ensure a successful completion and satisfied customer. Residing in Lancaster county for the past 12 years, he enjoys running, hiking, and being actively involved in his children's educational and extracurricular activities.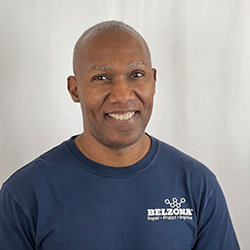 Sterling Smith
Warehouse Coordinator
Sterling spent a 31 year career in the U.S. Army. He trained as a Logistician and served as a certified Army Leadership Course Instructor, Equal Opportunity Representative, and as a Human Relations Specialist. Sterling joined Repair Technology and Banks Industrial Group teams in 2019. He is a native of Richmond, Virginia. He enjoys his family, participating in community outreach activities, and the Washington Commanders of the NFL.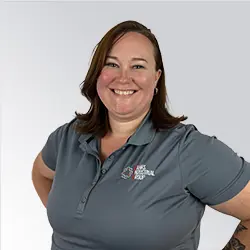 Nicole Golden
Accounting Clerk
Nikki is a valued member of BIG's business department. She possesses a broad accounting background and is currently pursuing an Associate degree in Business Administration. Outside of work, Nikki is an active volunteer in the local school community, serving as treasurer of the PTA. She enjoys the outdoors, fire-pitting, spending time with her family, and crafting hard cider with her husband. Last but not least, Nikki is a diehard Eagles fan!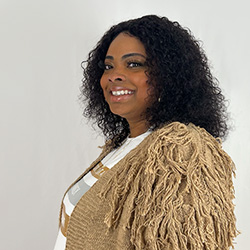 Tiffany Musgrove
Accounting Clerk
BIG is thankful to have Tiffany on the team as an Accounting Clerk. She brings 10+ years of billing supervisor experience to her role. She completed her Bachelor of Arts in graphic design and digital media at Bloomfield College, where she graduated as a division 2 women's athlete Lady Deacon. Tiffany also carries a MA certification from Harris School of Business. When not working, she enjoys softball, basketball, coaching, and spending time with her family and friends.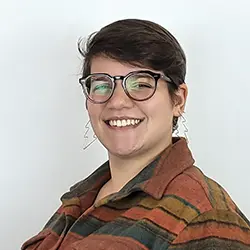 Jianna Acerbo
Administrative Assistant
Jianna joined BIG's office team after graduating from Rutgers University where she earned a master's degree in English. Jianna provides customer service and administrative support to our clients, managers, application specialists, and field technicians. She also tackles numerous special projects. Outside of work, Jianna enjoys going to the movies, cooking, reading, seeing live music, and playing video games. She also enjoys spending time with her friends and family.
Contact Us About Employment
Interested in joining the #ThinkBIG team? Click below to inquire about employment opportunities.
BIG Employment Contact Form
Please let us know your contact information and the job position of interest. We will be in contact with you shortly.