Industrial Swing Gates
OSHA 1910.28 Compliant Fall Protection for Floor and Wall Openings and Holes
One Safety Swing Gate. Fits All. Stops Falls.
Easily comply with OSHA 1910 codes. The YellowGate industrial swing gate's twenty inches of adjustable length, adjustable swing direction and universal mounting system protects every passageway, with one SKU.
OSHA Fall Protection Applications
Industrial ladders, portable platforms, handrail openings, doorways and raised work platforms can be secured with a YellowGate swing gate.
Adjustable Width
With it's 16″ to 36″ adjustability, YellowGate's single SKU covers the largest opening distance of any swing gate on the market. To choose your width, simply slide the gate to the desired width and fasten the adjustment bolts on the top and bottom rails.
Inline mounting covers openings from 19.625″ to 36″. Perpendicular mounting covers openings from 16″ to 32.625″.
Swings In Any Direction
YellowGate's universal swing further reduces ordering complexity and allows you to re-purpose gates as required.
Changing the direction of a YellowGate's swing is as simple as changing a few bolts. With other gates, changing swing direction requires flipping of parts or mounting positions that restrict installation flexibility.
YellowGate opens to a maximum angle of 108°.
Adjust Gate Tension to Safety Requirements
YellowGate features the patent pending Malbec adjustable tensioner, which allows users to adjust tension to local environmental or safety requirements. Adjust to higher tension in conditions such as high wind and light tension for easier entry. This unique tensioner also eliminates a swing gate's most common failure point: the spring.
Universal Mounting
YellowGate's universal mount installs in minutes using simple hand tools, with no cutting, welding or drilling. The mount can be fixed to walls, square and round tubing or angle iron in both parallel and perpendicular mounting positions.
Perpendicular Mounting
Places the mount and hinge point outside of the passageway maximizing access width and minimizing dangerous snag potential. This mounting configuration is commonly used with industrial ladders and other narrow openings.
Parallel Mounting
Attaches mount so the gate handrail and hinge point are aligned. This configuration is often used in large openings.
One SKU Fits All
YellowGate Swing Gate – Part #: 11792
---
Universal Mount—Install Anywhere With a Single Mounting Bracket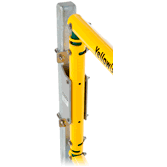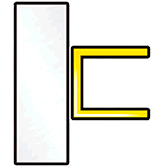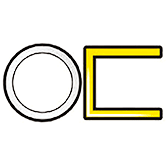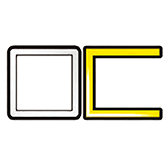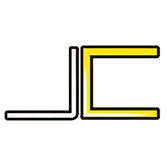 We Can Configure in Minutes!
Watch our demonstration of the rapid design system used for configuration of ErectaStep safety crossovers.