Conveyor Belt Rip Repair Service
Fast, Durable Solutions To Extend Asset Service Life
Banks Industrial Group fixes ripped, torn and punctured conveyor belts using cold-applied, cold-cure Belzona elastomers. Conveyor belt repair work is done very fast to minimize downtime and keep your material handling system productive. We provide an effective alternative to vulcanization techniques that may not be possible due to time, space and safety constraints.
Rapid, cold-curing repair of worn, split or torn areas of rubber

Repair and encapsulation of clip joints on conveyor belts

Rebuild and bond conveyor belt flights and cleats
Emergency repairs are done very fast for minimal downtime

Exceptional protection against wear, impact and abrasion

High elasticity that will return to original shape after stretching, compression or torsion

Tenacious adhesion to natural rubber, nitrile, neoprene, SBR (Styrene Butadiene Rubber), polyurethane, PVC, steel, copper and concrete

No hot work is required – materials are cold applied and cold curing

Solvent free materials reduce health and safety risks
Need Conveyor Belt Repair?
Problem: Traditional Vulcanization Repair Not Possible
Vulcanization repairs require specialized equipment using metal plates to apply heat and pressure to restore rubber components by making a strong chemical bond. This type equipment is time-consuming to set up and difficult to fit in cramped or elevated spaces. It also requires an operating environment where the use of heat and chemicals is permitted. This is often impractical for conveyor belt repair in outdoor coal, ore, aggregate, sand and biowaste material handling settings.
Vulcanization disadvantages
:
Specialized equipment is difficult to fit
Time-consuming to set up
Requires an environment where hot work is permitted
Downtime for repairs is longer than Belzona conveyor belt repair
Solution: Cold-Cure Belzona Conveyor Belt Repair
Banks Industrial Group uses Belzona elastomers as an alternative solution for the repair of damaged conveyor belt rips, tears and holes. Belzona rubber repairs are done in situ without specialized tools. They are cold-applied and cold-curing thus eliminating the need for hot work and associated safety risks. A rapid return to service with minimal downtime is possible because the materials are fast curing. Typical repairs are done and ready for service in a few hours. Final results are durable and elastic, providing good abrasion and tear resistance.
Belzona elastomer advantages
:
Fast curing for rapid repairs and minimal downtime
Safe, cold cure materials - no hot work required
Outstanding abrasion and tear resistance
High elasticity
Exceptional mechanical strength
Our skilled field crews can perform repair work at your facility or we can train and equip your staff with Belzona emergency rubber repair kits to do the work yourself – contact us today for more information on availability.
How To Repair A Conveyor Belt With Belzona
Watch a short video demonstration showing how Belzona 2311 is used to repair a conveyor belt.
Other Rubber Repair Problems We Solve Include: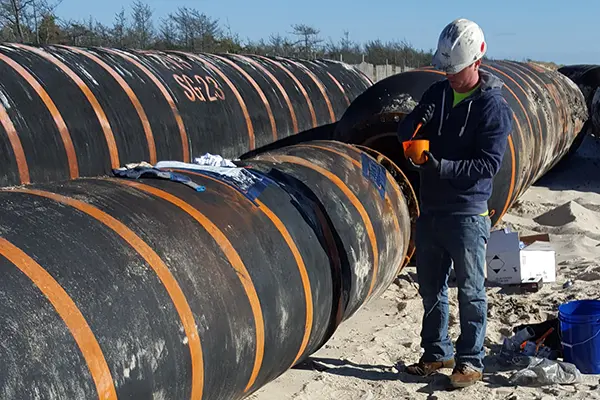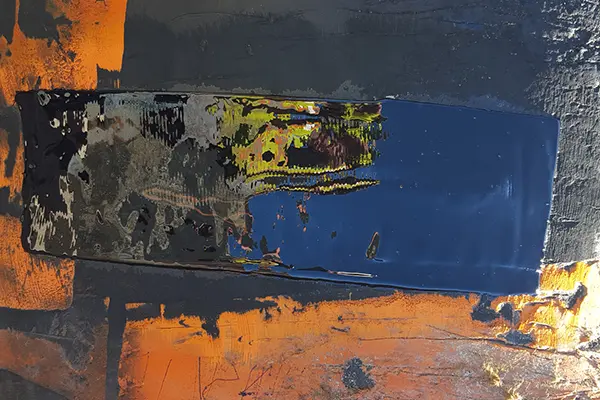 Floating Hose Rubber Repair
Banks Industrial Group provides emergency repair of rubber coatings on floating hoses. Our specialized Belzona elastomeric materials cold-cure in hours for very fast return to service with minimal downtime. Repairs provide long-term abrasion resistance.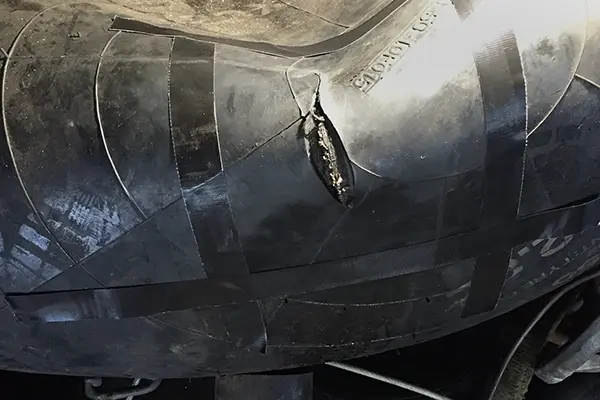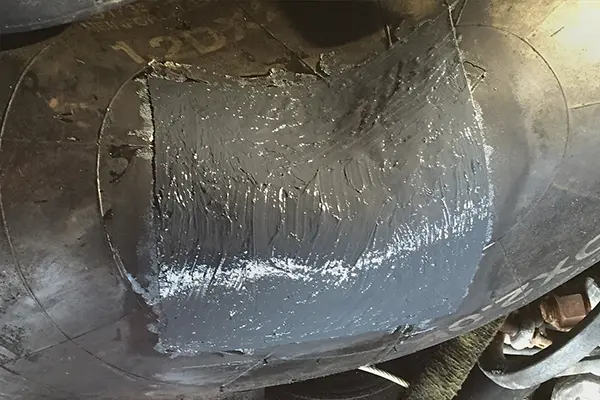 Marine Fender Rubber Repair
Banks Industrial Group provides specialized rubber repair service to fix ripped, torn and punctured marine fenders. We use premium Belzona elastomeric materials to extend the service life of your dock bumpers. Patches are abrasion resistant, bond tenaciously and remain flexible.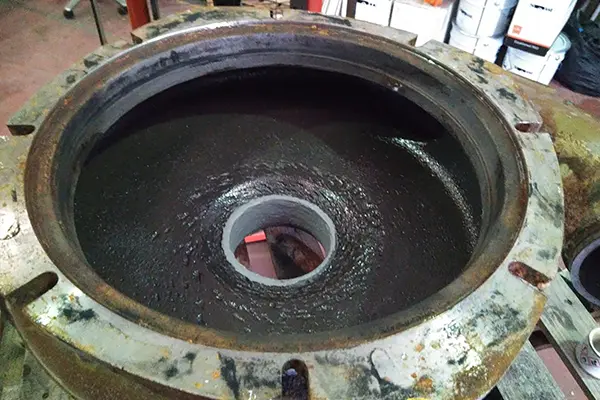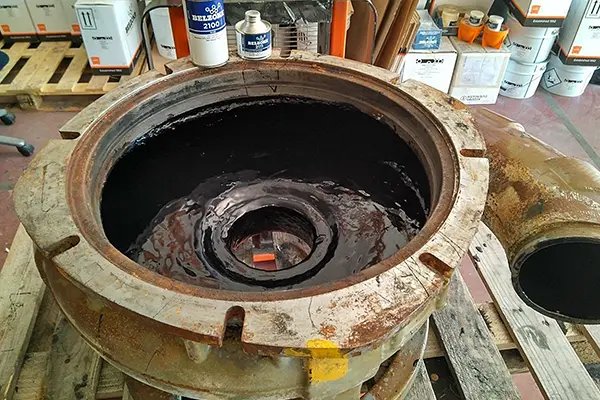 Pump Abrasive Protective Lining
Banks Industrial Group provides specialized elastomeric lining service to shield pump volutes and impellers against heavy-duty abrasive operating conditions. Our premium Belzona materials give pumps durable protection against extreme wear, impacts and cavitation.
Banks Industrial Group is Philadelphia's Source for Cold-Cure Conveyor Belt Repair Service
Banks Industrial Group provides elastomeric conveyor belt repair services. We are safety-oriented, ISNetworld certified A+, and fully insured to reduce your risk.
Banks Industrial provides torn conveyor belt repair services for warehouse and industrial material handling applications. We understand the high cost of downtime and work diligently to apply an effective, long-lasting repair with a fast return to service. For more information about rubber repair and our other industrial solutions, contact our team today by calling 856-687-2227.
---

Conveyor Related Products & Services