Warehouse Column Protectors And Installation Services
Columns and other building support structures are often subjected to accidental impacts from forklifts and other vehicles. Challenging column locations—such as high-traffic areas and tight corners—further increase the likelihood of impact, as well as the likelihood of worker injury, costly repairs, and expensive downtime.
To help companies protect their workers and worksites from danger, Banks Industrial Group (BIG) sells and installs A-SAFE column protection systems for warehouse and industrial applications. A-SAFE FlexiShield and iFlexRail column guards protect structural columns from forklift impact damage and direct drivers toward safer routes. Upon impact, A-SAFE's built-in memory design allows the column protectors to flex and recover from the collision, enabling ongoing protection against physical damage.
A-SAFE Column Protectors Contact
Use this form to contact us via email or call us at: 856-687-2227.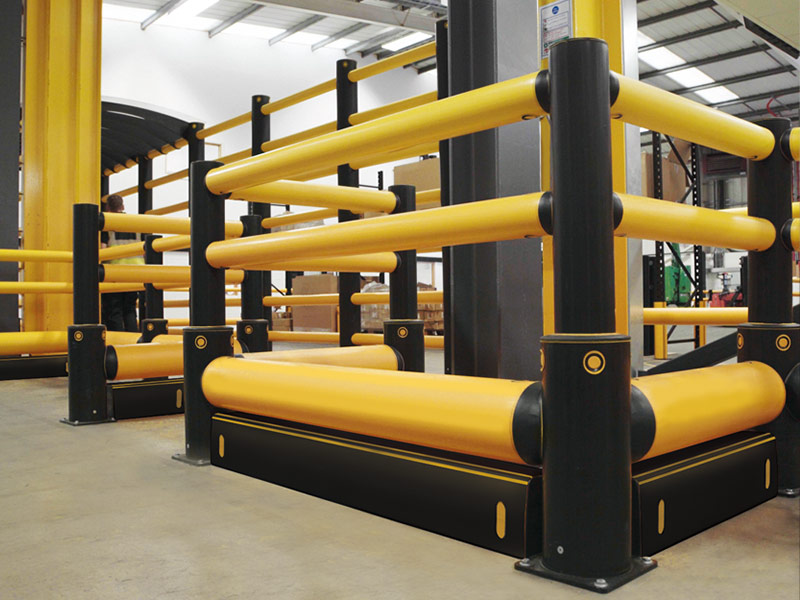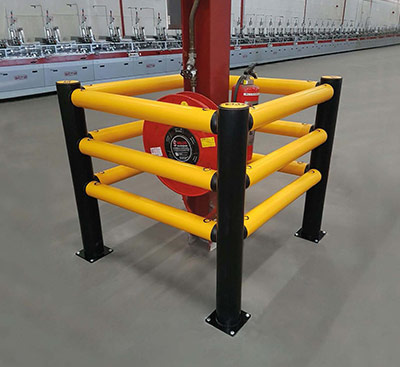 The Benefits of A-SAFE Warehouse Column Protectors
Proven Safety
Scientifically engineered and tested for safety
Damage Prevention
Patented energy absorption system dissipates impact forces, preventing costly damage to floors and fixings
Structure Protection
Protect columns, building supports, and vertical structures from impact damage
Driver Direction
Provide visual guidance for drivers
Traffic Flow
Direct vehicles away from critical structures
Height Options
FlexiShield systems provide column protection at any height for square and rectangular universal columns
Cold Storage
FlexiShield systems withstand cold storage environments (down to 14°F) without becoming brittle and breaking
Highly Configurable
iFlexRail systems are configurable to guard any size, shape or location of column; they are also available in Cold Storage versions
Expert Consultation
A consultation with BIG will uncover the ideal barrier solution for the vehicles at your facility
Convenient Installation
Fast, safe installation with minimal disruption by our factory certified crews
What Makes A-SAFE FlexiShield Column Protectors Different?
A-SAFE warehouse column protectors are engineered for performance. All A-SAFE products have built-in memory that allows them to flex, dissipate energy and recover after impact. Thanks to this energy absorption system, FlexiShield column protectors can successfully rebound after repeated hits for ongoing structure protection. FlexiShield's chevron and rectangular indents increase the surface area, providing more material for energy absorption and less flat space for forklift collisions.
FlexiShield column protectors stack modularly to fit all square and rectangular universal columns. They can accommodate different heights as well. Multiple column protectors lock in place to act as an integrated unit, transferring impact energy throughout the entire system, even at increased heights.
For better performance, A-SAFE warehouse column protectors feature:
Proven protection against 4,000lbs of impact at 3mph
High-strength structural support ribs that increase rigidity and maximize impact resistance
Air chamber regulators that evenly dissipate energy throughout the column protector via the controlled release of compressed air
Column base plate and anchor protection
A versatile ambient temperature range of 14°F to 122°F, thanks to A-SAFE's flexible polyethylene construction
Protect Non-Standard Shape Columns with A-SAFE iFlexRail
Modular iFlexRail column guard rails can fit around building columns and supports of any size and shape, including square, rectangular, circular, and irregular structures. iFlex guard rails can also be supplied as two- or three-sided units to safeguard columns located on corners or in front of walls.
Once in position, the rails provide visual guidance to drivers and robust protection for vulnerable structures. The rails themselves are set apart from the columns to isolate the impact, absorb the collision, and direct it away from the structure. iFlexRail column guard rails are available in two varieties:
iFlexRail Column Guard: rated for 7,000lbs of impact at 5mph
iFlexRail Column Guard+ with traffic rail: rated for 12,000lbs of impact at 5mph
---

Column Protection Options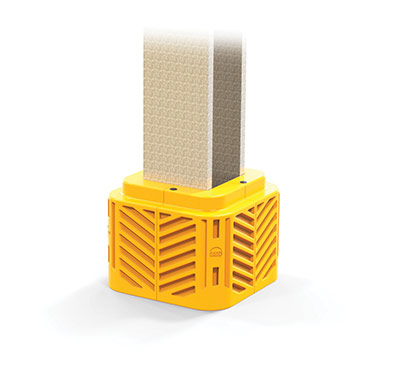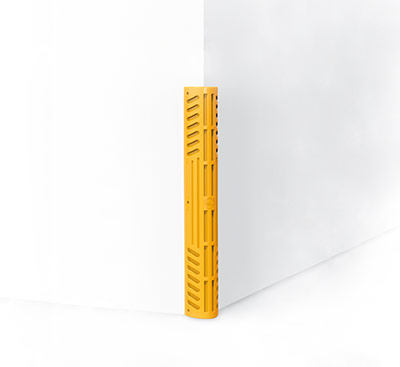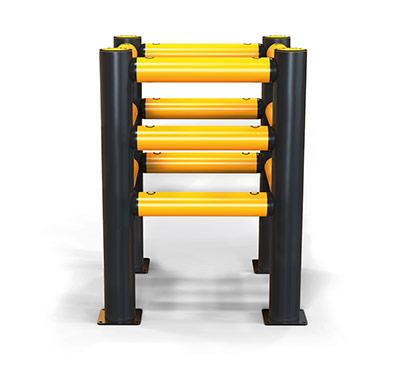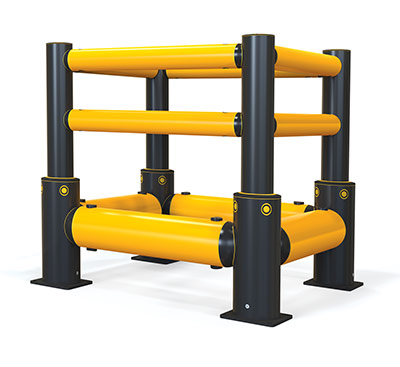 ---

Related Warehouse Safety Items
Fortify Your Facility with Warehouse Column Protectors and Installation Services from Banks Industrial Group
Banks Industrial Group provides single-source service for the sale and installation of A-SAFE warehouse column protectors. We are safety-oriented, ISNetworld certified A+, and fully insured to reduce your risk. If desired, we can also train your staff to perform the installation.
Banks Industrial Group specializes in above-ground storage tank insulation, protective coatings, concrete, and related maintenance and repair services. Our innovative, and cost-saving solutions help keep your facility running efficiently. For more information about A-SAFE warehouse column protectors and other industrial solutions, contact our team today by calling 856-687-2227.