Anti-Slip Coating Service
Banks Industrial Group provides specialized anti-slip coating service for tough industrial environments. Better traction for floor surfaces improves safety and increases productivity by reducing injuries and job site hazards. We assess client challenges, recommend a tailored solution and provide ongoing maintenance support. We use premium Belzona epoxy non-slip coatings and other urethanes proven to stand up to harsh operating conditions for long service life.
Improve forklift safety by preventing skidding on ramps and loading docks

Provide safe footing on wet or slick walking surfaces to prevent falls and injuries

Long lasting solutions that out perform conventional anti-slip tape and paints

Application is safe, VOC free and no hot work required

Cures rapidly at room temperature for fast return to service

Excellent resistance to chemical spills and splashes

Solutions available for applications under total immersion
Concrete and metal stairs, walkways, ramps and catwalks

Dock leveler diamond plate, material handling equipment

Warehouse, loading dock, food processing, dairy and water treatment facility floors

Pharmaceutical, hospital and laboratory floors

Chemical containment and maintenance area floors
Need Anti-Slip Coating Service?
Which anti-slip solution is appropriate for my application?
| Anti-Slip Solution | Adhesive Tape | Paint | Urethane | Epoxy |
| --- | --- | --- | --- | --- |
| Light Pedestrian Traffic | | | | |
| Vehicular Traffic | | | | |
| Constantly Wet | | | | |
| Chemical Spills & Splashes | | | | |
| Oils | | | | |
| UV Light | | | | |
| Textured Surface | | | | |
| Temperature Shocks | | | | |
| Seamless Finish | | | | |
Enhanced Safety and Beyond: The Benefits of Anti-Slip Epoxy Coatings
Belzona epoxy anti-slip coatings stand out as a superior choice for preventing slip accidents when compared to anti-slip adhesive tapes and paints. These adhesive tapes can wear down quickly. Belzona epoxy coatings provide a resilient, long-lasting surface that can withstand heavy traffic, chemical spills, water immersion and industrial environments.
Here's why:
High Traction: Epoxy and urethane coatings can be customized with various aggregates like quartz, aluminum oxide, or silica to create a textured surface. This textured finish ensures excellent traction even when wet.
Durability: These coatings handle heavy foot traffic, vehicle traffic, and equipment movement. They resist abrasion, impact, and wear, ensuring long-term performance.
Water Resistance: Epoxy and polyurethane coatings prevent water penetration by creating a waterproof barrier on the substrate. This maintains the structural integrity of the underlying material and prevents water damage or corrosion.
Chemical Resistance: Chemical containment areas are exposed to a wide range of corrosive and hazardous substances. Epoxy and urethane coatings are known for their exceptional resistance to chemicals, acids, solvents, and other aggressive compounds. They can withstand chemical spills and protect the underlying substrate.
Quick Installation: Fast curing times minimize downtime during installation. This benefits commercial and industrial facilities where operational disruptions need to be minimized.
From enhancing safety to safeguarding against chemical exposure and water damage, anti-slip epoxy coatings offer a comprehensive solution to a variety of challenges. Whether in industrial facilities, warehouses, commercial kitchens or water treatment plants, the benefits of non-slip epoxy coatings make them a wise choice for anyone looking to improve both safety and functionality.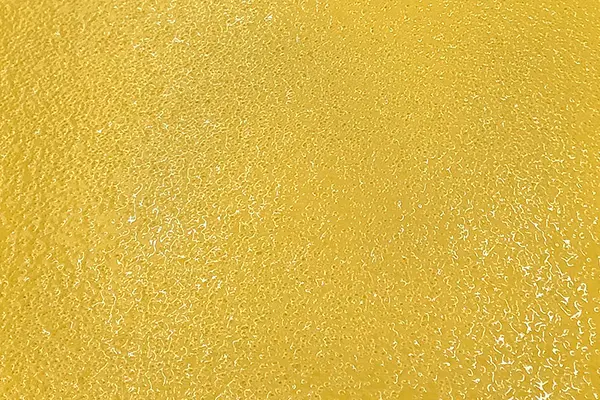 Anti-Slip Coating Applications Include: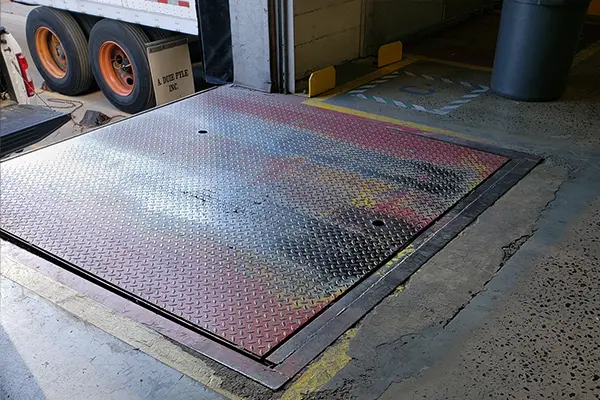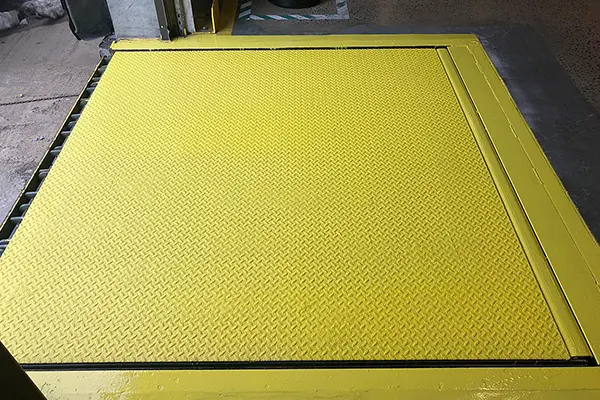 Loading Dock Leveler Diamond Plate
Banks Industrial Group offers the solution for slippery loading dock levelers. Our innovative epoxy grip aggregate and durable urethane top coat system can withstand daily warehouse traffic, providing long-lasting slip reduction and enhanced safety. Check out a quick demonstration of our product in action here.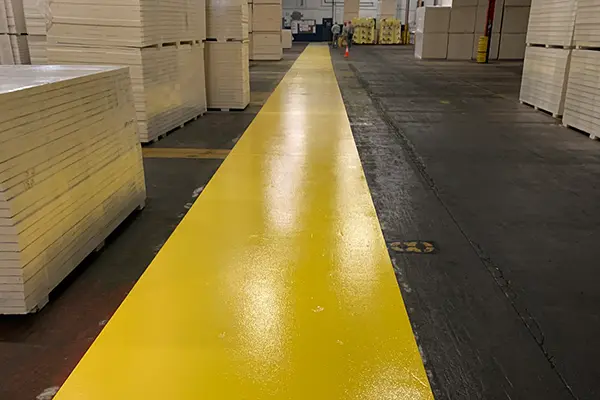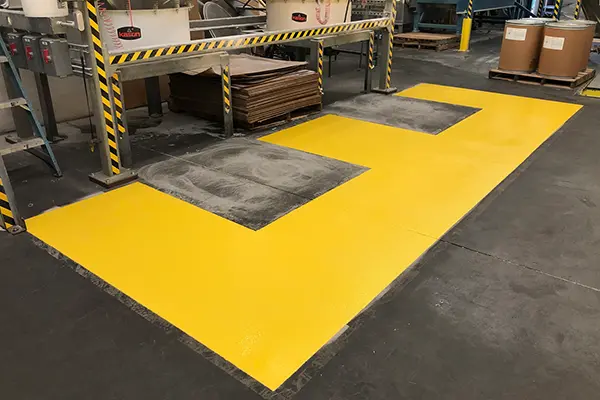 Warehouse Walkways & Work Areas
Reduce accident risk from slick walkways with BIG's specialized non-slip coatings. Our durable 4411 Granogrip and 5231 Suregrip epoxy systems cure rapidly at room temperature, minimizing downtime (often within 24 hours). With excellent wear and chemical resistance, as well as strong adhesion for high traffic environments, our coatings won't peel away like adhesive strips.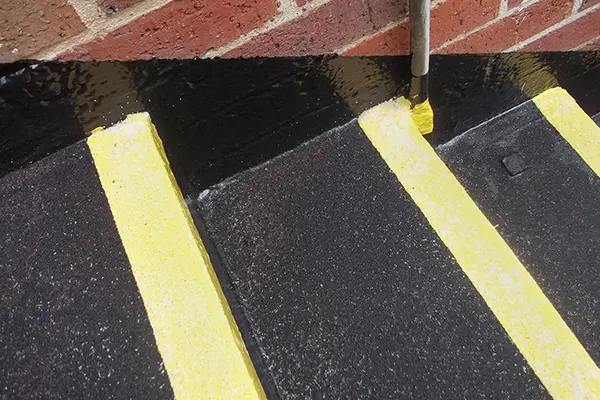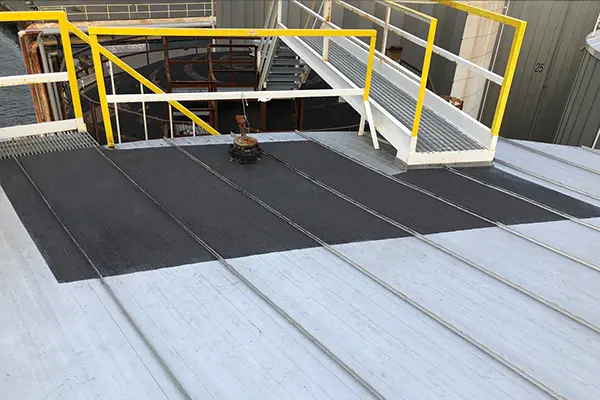 Steps & Catwalks
Enhance the safety of your workers as they navigate steps and catwalks. Our innovative coatings create a slip-resistant walking surface that prevent accidents and ensure secure footing. Our solutions provide an unparalleled level of traction, even in challenging conditions, giving your employees the confidence to move around with stability and ease.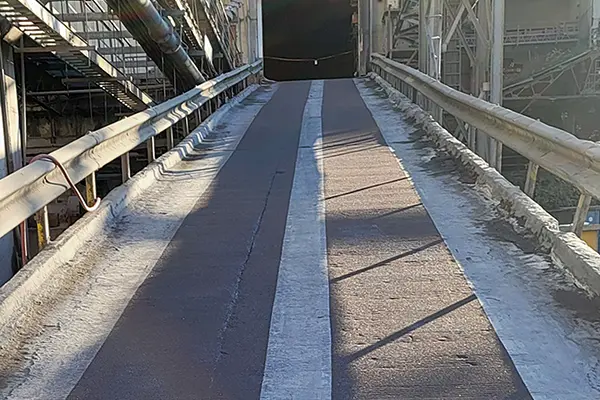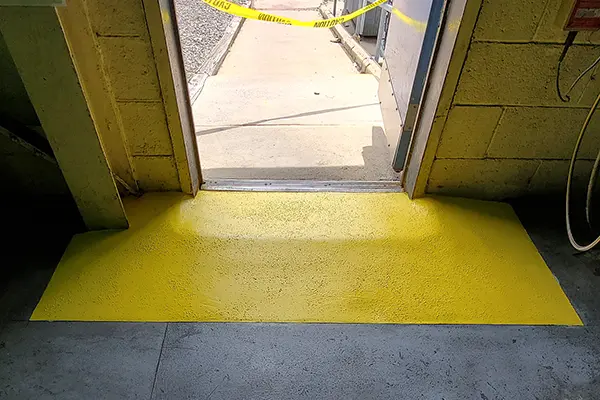 Ramps & Slopes
Our high-quality anti-slip coatings ensure the safety of your workplace. Say goodbye to forklift skidding on access ramps. Minimize the risk of accidents caused by pedestrian slips and falls on walkway slopes.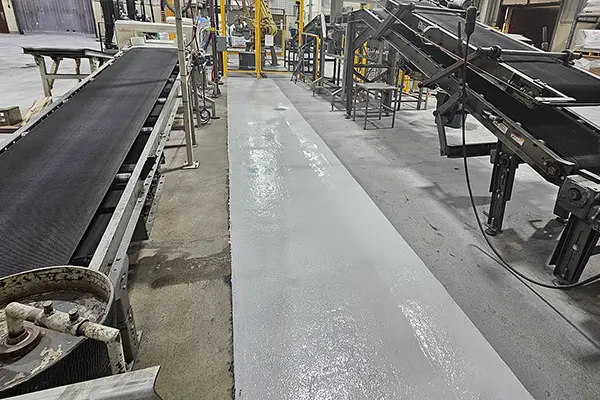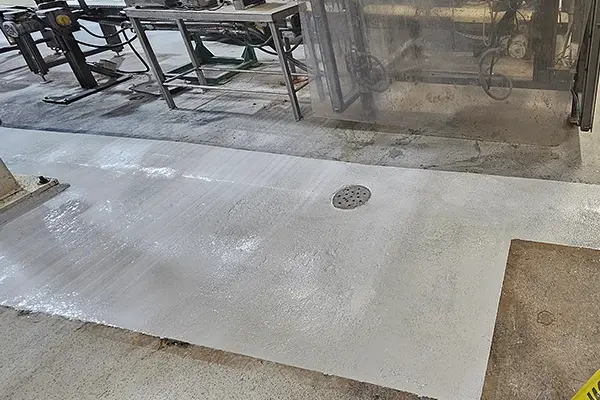 Floor Drain Areas
Enhance the safety of your work environment by incorporating our innovative slip-resistant coatings for drain areas. With water, splash, and spills posing potential hazards for workers, our products offer an extra layer of protection to reduce the risk of accidents and injuries.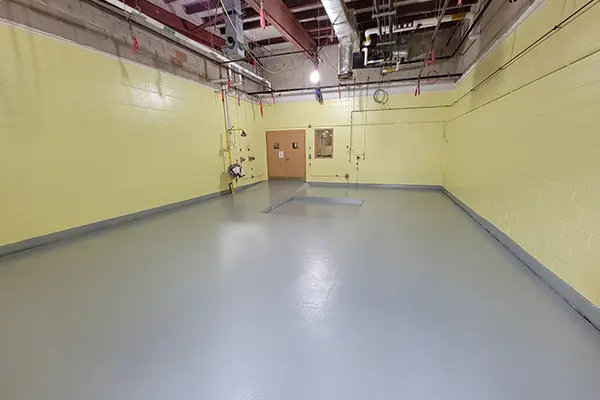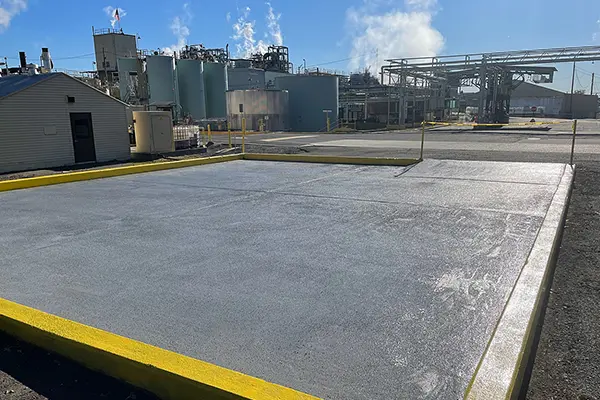 Lab Floors & Chemical Containment Areas
Chemical splashes and spills will be no match for our coatings. This makes them the perfect choice for laboratories and chemical containment areas. Our team of experts will work closely with you to determine the best system for your needs.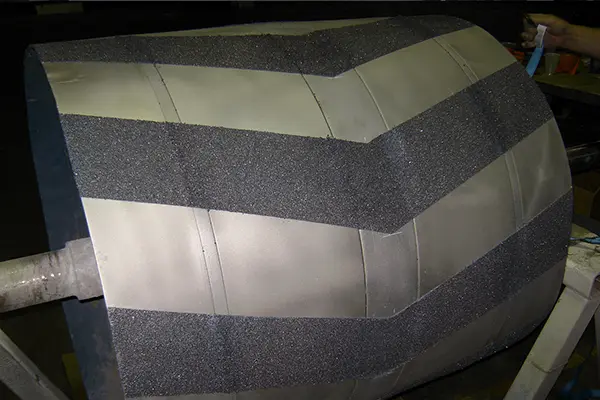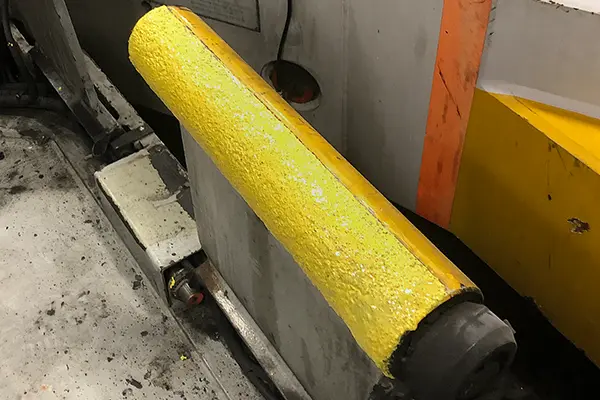 Positive Grip Metal Coatings
We prep metal surfaces and apply durable positive grip coatings to enhance performance of various equipment such as conveyor drive drums, rollers, fork lift grab arms, vehicle step ups, and loading ramps. Belzona 1821 Fluid Metal maintains its grip over time without polishing, peeling, or wearing away.
How To Apply Belzona Anti-Slip Granogrip Coating
Watch a short video demonstration showing how Belzona 4411 anti-slip coating is applied to reduce slip hazards on walking surfaces.
Philadelphia's Source for High-Performance Anti-Slip Coating Service
Banks Industrial Group understands the importance of safe and reliable flooring systems in industrial settings. We provide state-of-the-art anti-slip and high-performance coatings that withstand heavy traffic, chemicals, and extreme conditions, promoting workplace safety and efficiency. We are safety-oriented, ISNetworld certified A+, and fully insured to reduce your risk.
Banks Industrial Group provides non-slip industrial floor coating service for concrete and metal surfaces. We understand the high cost of downtime and work diligently to apply an effective, long-lasting solution with a fast return to service. For more information about nonslip coating and our other industrial solutions, contact our team today by calling 856-687-2227.
---

Related Repair Services & Safety Products