Acid Brick Repair Service
Prevent Corrosion by Maintaining Your Acid Proof Linings
Banks Industrial Group can repair, regrout and resurface acid brick linings. We fix acid proof floors, drains, channels, sumps, pits, process vessels and tanks. We will minimize your downtime to days and hours, not weeks. Our Belzona epoxies and aggregates typically cure in one day.
Our careful selection of materials to suit your operating environment will ensure a long service life. The final industrial flooring repair gives a seamless, hygienic finish that stands up to repeat cleaning, chemical attack, abrasion and impact.
Maintain chemical resistant acid brick linings to protect against corrosion

Cut downtime for acid brick / acid tile re-grouting and repair

Extend asset service life - fix deterioration before it needs full replacement

Repair of Type I and Type II clay and shale acid brick / acid tiles

Bedding and jointing with acid resistant mortar suited to your specific application

Specialized Belzona tile linings for erosion protection of pipes, screw conveyors, chutes and hoppers

Experienced in food processing, dairy, pharmaceutical, chemical, water treatment and power generation applications
Need Acid Resistant Brick or Tile Repairs?
Problem: How to Avoid Downtime for Acid Brick Repair
Acid brick is chemical and heat resistant. It protects floors, drains and pits in food processing and chemical production areas. Unfortunately, it has a weakness: the grout!
Grout is porous and wears out faster than acid brick due to water and chemical deterioration. As it crumbles, acids, cleaning detergents and water penetrate and form pockets underneath. This weakens the substrate and makes an environment where mold and bacteria thrive. Eventually, loose bricks dislodge and expose your structure to damage.
Traditional repair involves fixing damaged substrate, replacing damaged acid bricks and regrouting. But, the real challenge is finding time to do it.
Oftentimes such work requires 28 days to cure. This causes downtime – a costly situation where production stops. Hence the problem.
Furthermore, ordinary grout repairs will erode again under the same conditions. You are back where you started – with an acid proof lining that needs repair.
Inaction is not an option. Food processing and pharmaceutical facilities must have a sanitary environment. Chemical processing facilities must provide a safe workplace and protect the environment. And these requirements are subject to inspection.
Fortunately, there is an effective repair that takes days - not weeks.
Solution: Fast Cure Epoxy Will Reduce Downtime
Our Belzona epoxy composite materials cure fast. This allows rapid repair with less downtime and disruption to your operation. Belzona is a premium material that will tolerate harsh conditions and give a long service life. It is stronger than concrete and withstands acids, chemical attack, abrasions and impacts.
Belzona 4131 provides a hygienic surface that is easy to clean. It does not contaminate foodstuff and is USDA approved for incidental food contact. Applications include: floors, drains, and loading areas in food processing, pharmaceutical and chemical production.
Belzona 4181 provides concentrated acid proofing and heat resistance. Applications include drains, channels, sumps, transfer and holding areas in chemical processing facilities.
Banks Industrial Group will help to match your operating conditions with a suitable repair technique and material. Next, we will fix any underlying areas of substrate damage and cracked or missing bricks. Then we will apply an extra strong top layer to protect existing brick and concrete.
We work fast and our Belzona materials cure in days – not weeks. Your acid brick repair will be fit for purpose and give long term protection. Best of all, you will have no concern that grout lines will again deteriorate.
How Can We Help You?
Banks Industrial provides turnkey industrial acid brick repair and lining service. We understand the high cost of downtime. We work diligently to apply an effective, long-lasting repair with a fast return to service. Please contact us today for more information or to schedule service.
Acid Brick Case Study
BIG repaired the acid brick flooring under a beverage plant's CIP equipment in less than 16 hours.
Learn more about it here
.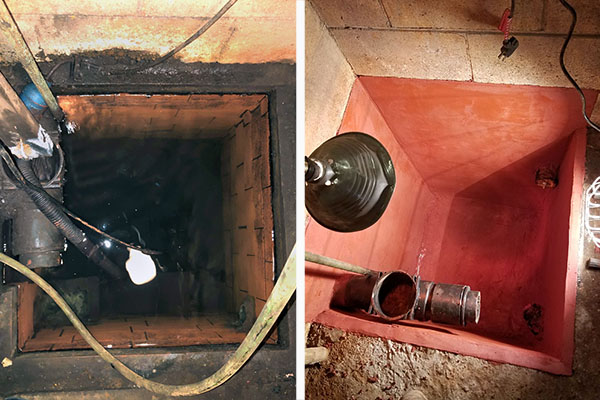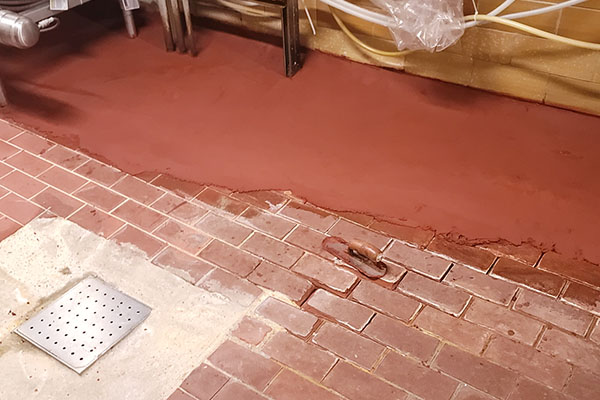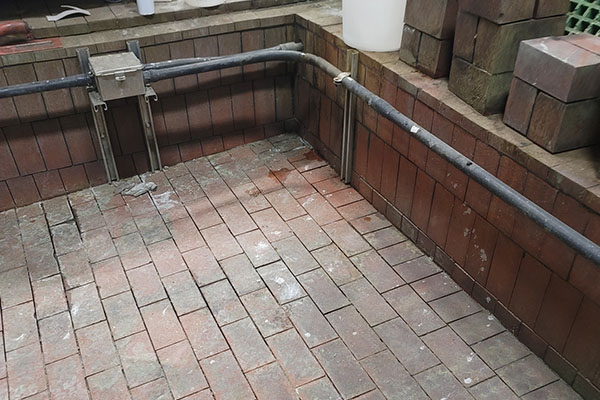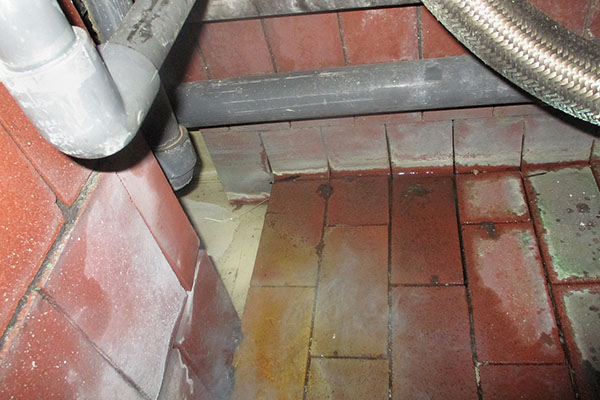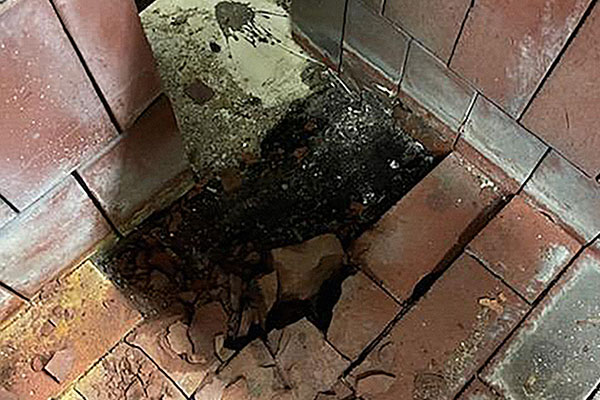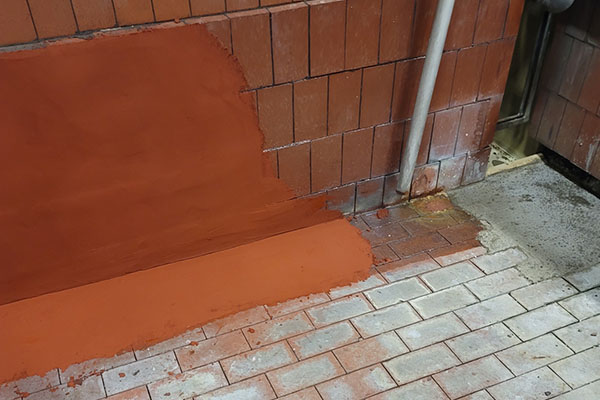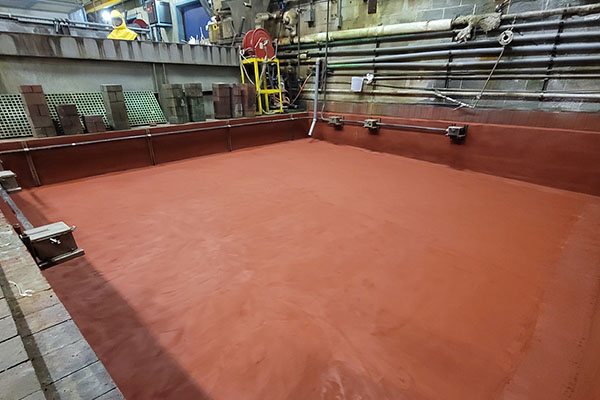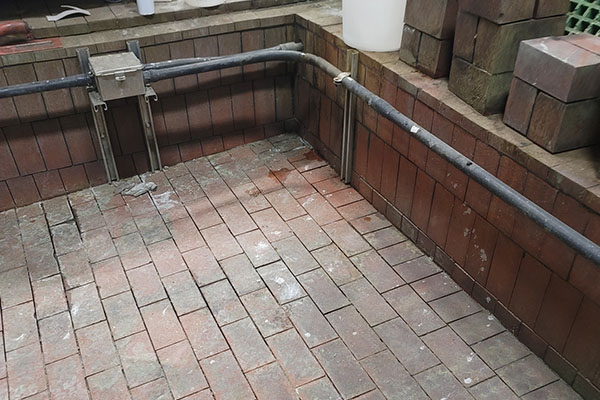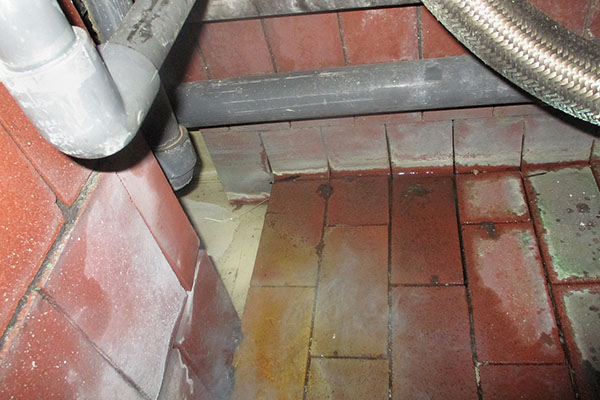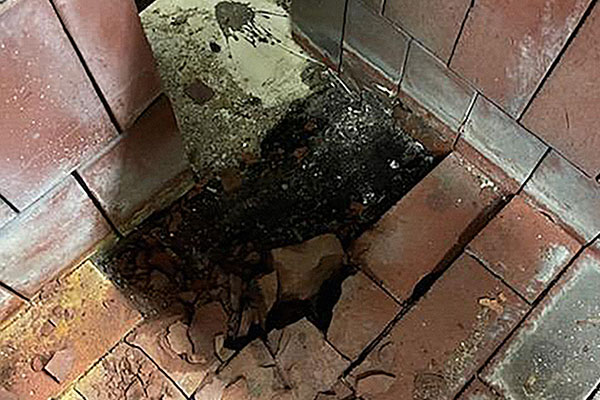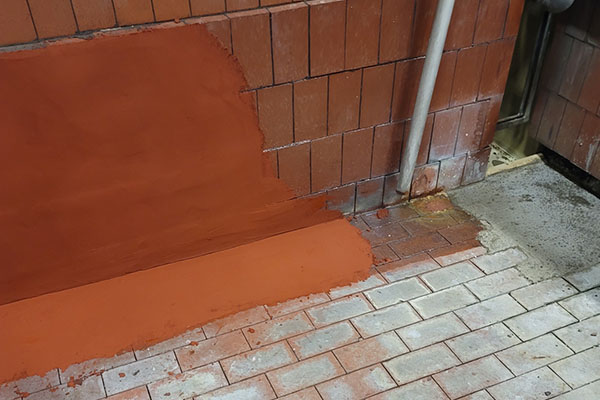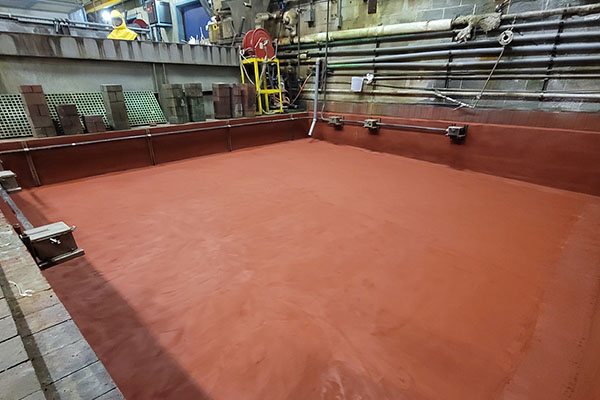 Acid Brick Repair Example
Exposure to acids dissolved the grout lines in this containment area. Chemical infiltration began to damage the floor and loosen the walls. This created a dangerous work environment and potential loss of containment. To rectify, we first rebuilt cracked bricks and areas of grout loss. Then we applied a top layer of Belzona 4181 acid proof lining to seal and protect against concentrated acid spills and splashes.